How to create a child account
Remember to make the username and password, unique and memorable. Always keep your password safe.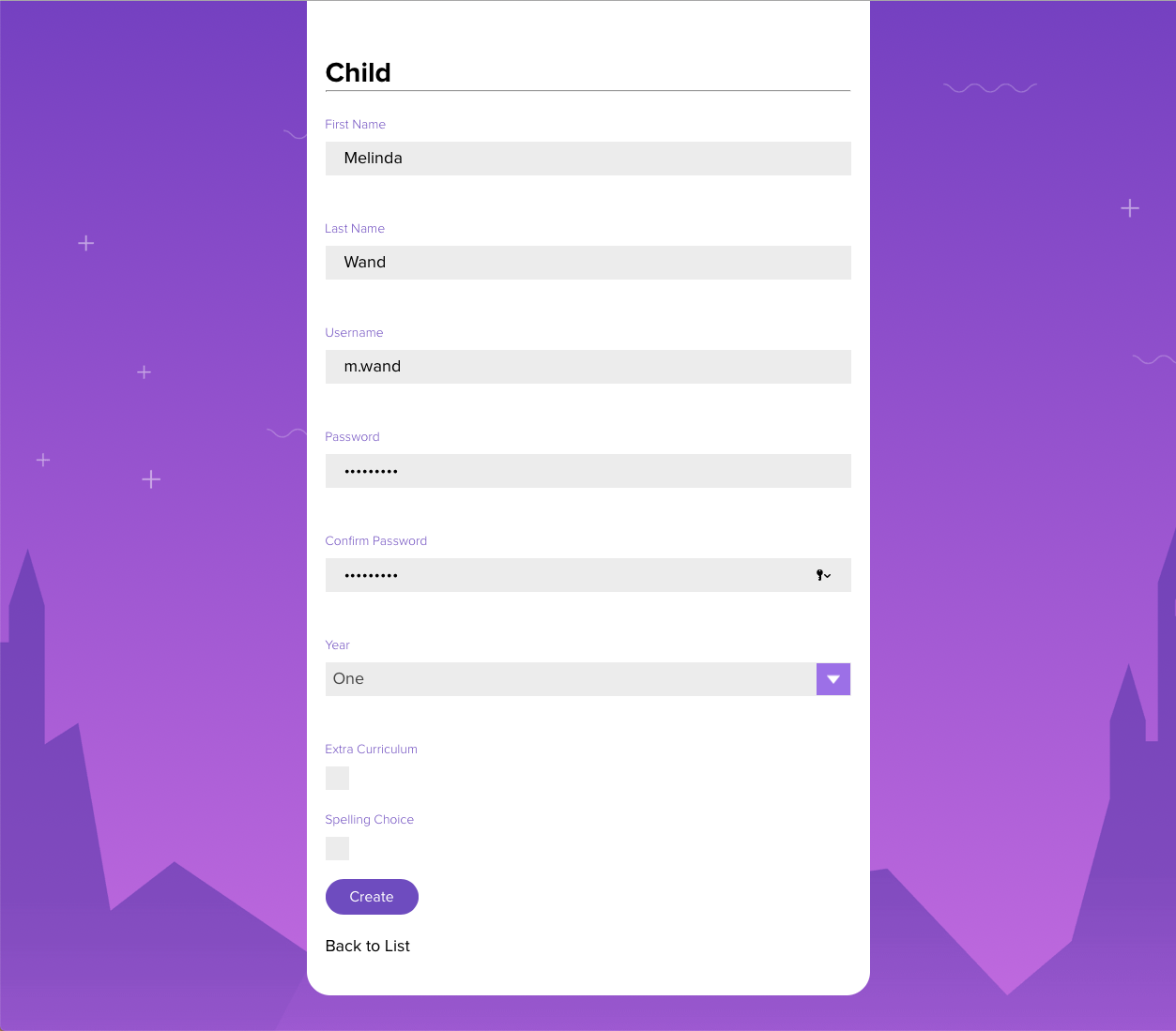 Select a year group, then you also have the option to select: extra curriculum and spelling choice. If you don't select these here, you can always select them again, from your child's profile account. Click on create and that's it, you've created your first child account.