How to set weekly spellings
Weekly spellings are a great way for you as a parent, to set your own spelling list. You can change this every week.
If you haven't switched on weekly spellings, then your children will always be given a random selection of spellings from the national curriculum, based on their school year.
If you set weekly spelling, you can choose which spellings your child or children will see that week. You can select from the national curriculum list or from the extra curriculum list.
To create a weekly list for your child or children, from the menu, select weekly spellings.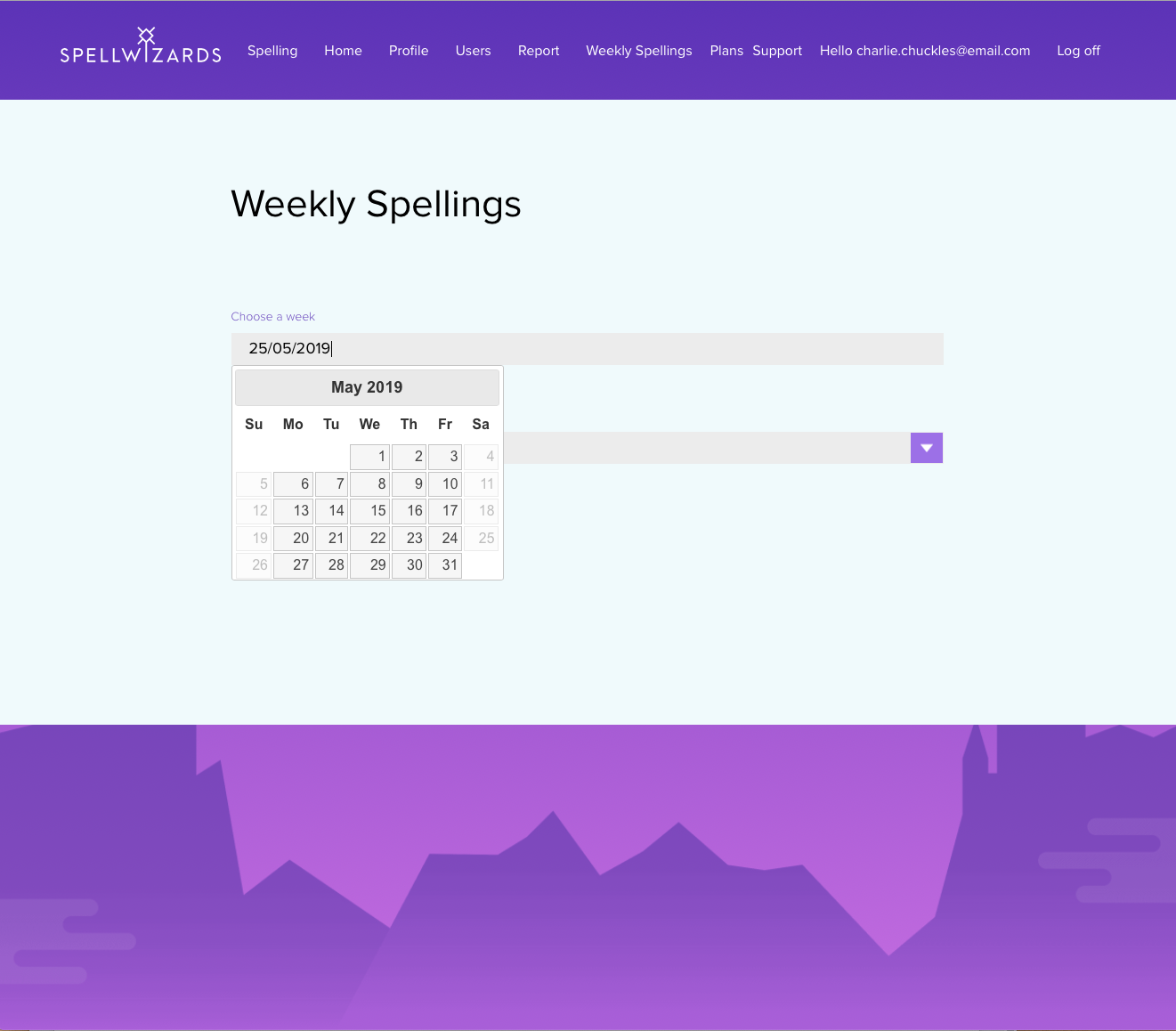 First set the start date for the week.